Exciting Things Are Happening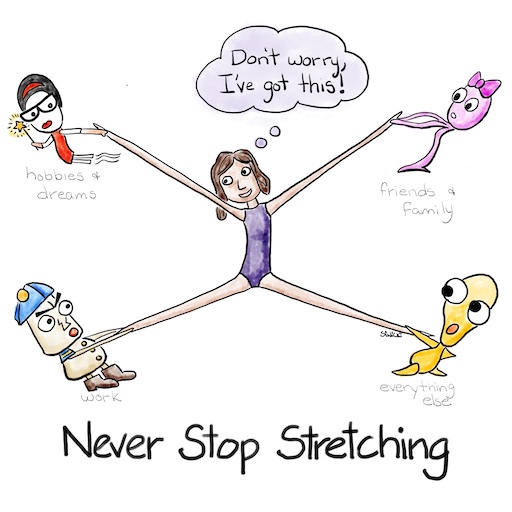 Did you miss me? I missed you.
It's been a long while since I posted. So let me catch you up quickly–
In May, I gave myself the ultimate gift. I gave myself permission to make travel and creating art a priority in my life.
This is big for me. BIG!
For the first time ever, I started referring to myself as an Artist.
Then I:
took a class on drawing in ink with a small paintbrush,
spent three weeks in Ireland,
experimented with acrylic inks and collage,
doodled a lot,
explored surface and pattern design,
learned the basics of working in Photoshop,
completed an urban sketching course,
took an online course about the business of being an artist,
created a pile of new works on paper, and
watercolored for the first time in about 20 years.
I see  improvement in my work and I. AM.SO. EXCITED. I see enough improvement that I feel better about my painting than I ever have before. Enough improvement that I can't help wondering what will evolve if I STOP THINKING AND JUST KEEP CREATING.
When I was a child, my dream was to be a working artist. I wanted to travel and see and paint and be. For the first time in my life, this is feeling like a real possibility.
And that's not all (yes, I've been watching infomercials). The adventure continues. As you read this, Ron and I are arriving in Greece. We're going to spend a week in Athens and then three weeks on the island of Tinos. I've brought a lot of watercolor supplies…
Please consider this your official invitation to accompany me on my journey. I'll be posting my work to Instagram, on Facebook at LisaSinickiArt, here on my blog, and resuming my newsletter for people who prefer email.
If you're one of the people who was here for the comics, you may be disappointed. The comic at the top of this post may be the last one I draw for a while. Or it might not be. We will see…
But if you want to watch an empty nester wring as much joy out of life as possible, I hope you'll stick with me.
Also, I've added some products with "Funky Ostrich Say What?" to my shop.
And please let me know what's up with you. I'd love to hear what's new and exciting in your world.
Fondest wishes,
Lisa