Studying Art: Spotting Blacks vs Drawing How It Really Is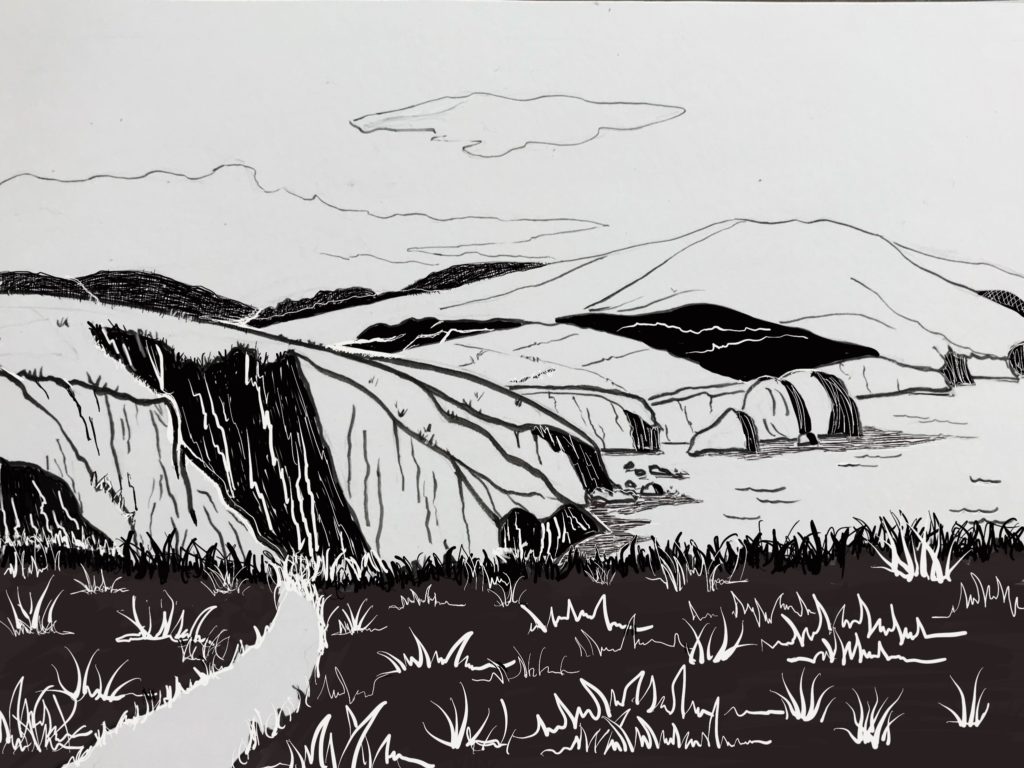 As part of my project to spend as much time as possible between now and the end of the year studying art, I just completed an online course on drawing with ink. (I took it through the Sequential Artists Workshop.) As with all of Justine Andersen's classes, the lessons worked on multiple levels. On the physical level, we worked on how to draw lines of varying and flowing thicknesses with a small watercolor brush. On a mental level, we worked on how to see the thing you want to draw and turn it into a piece of art.
A key component of this is to use the thickness of the lines to increase the sense of depth and detail. Another key component is "spotting blacks"–or deciding where to put darker areas to help give the image more feeling. This is something I struggle with–I tend to draw things exactly as they are in real life. So I'm thrilled to say that thanks to Justine, I'm making progress. Below you can see the original photo, the hand-inked line only drawing, and the version with the blacks spotted.
Admission–I drew the version with the spotted blacks on my iPad Pro because it enabled me to build on what I'd already drawn in the hand inked version–and to change some of my black lines to white.