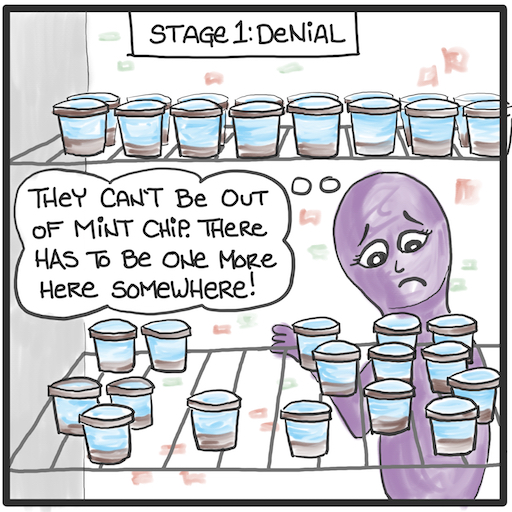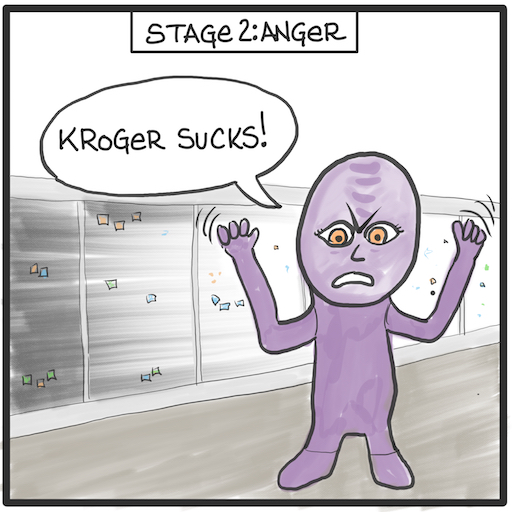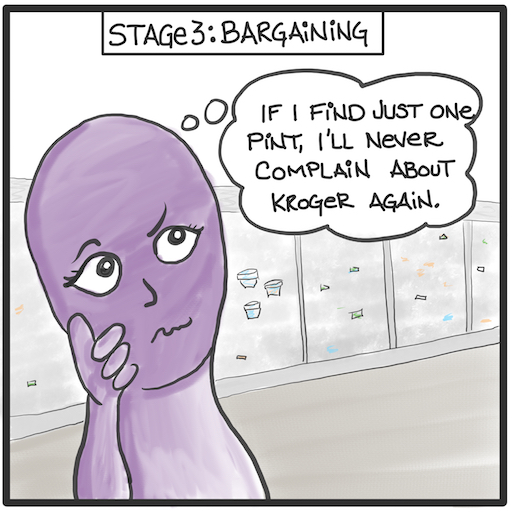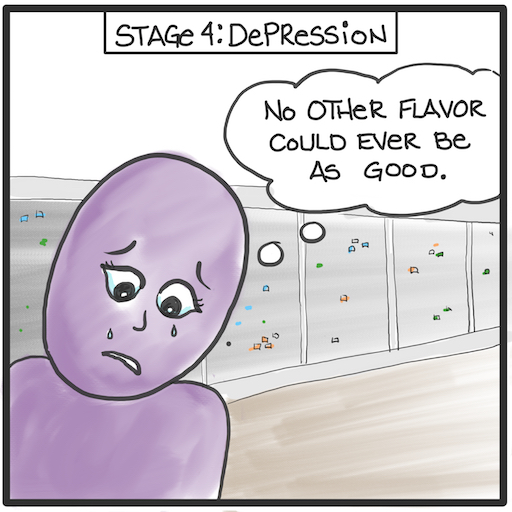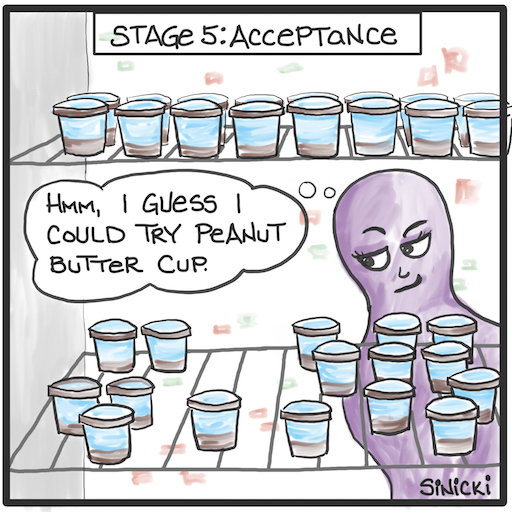 If you're wondering what the five stages of grief have to do with ice cream, you've probably never had your favorite flavor disappear from the grocery store shelf.
When it comes to ice cream flavors, I tend to get into ruts. There was an entire year in the early 1990s when I'd only eat Ben and Jerry's Coffee Heath Bar Crunch. Last year, only Haagen Daz Chocolate Peanut Butter would do.
Recently, I've been trying to eat less fat so I transferred my affection to Halo Top. Since January, Green Tea Mochi has been my go to flavor. (When we lived in Maine I used to eat the entire box of Bubbies Green Tea Mochi in a single day.)
Actually, my REAL favorite is Pistachio Halo Top, but when Kroger stopped stocking it several months ago, I made my way through the five stages of grief and then attached myself to Green Tea Mochi instead.
Last week, when Kroger didn't have Green Tea Mochi Halo Top, I was annoyed. When I went back three days later and they still didn't have it, I drove to Publix. When Publix didn't have it, I went to the Kroger in the next town. 
THAT Kroger had it. I did the dance of joy.
(But secretly I was still hoping I'd stumble onto a stray pint of Pistachio.)