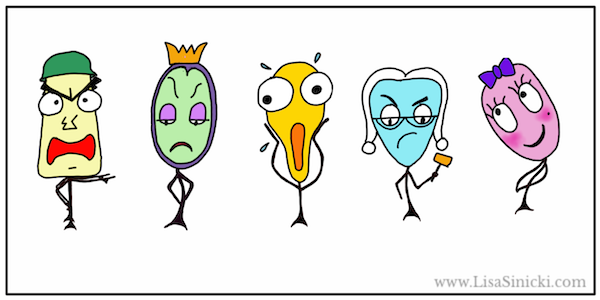 I'm very excited–I'm writing stories via a combo of cartoons and prose. And I've decided to be brave and "Create out loud," as Sara Bray would say, by posting my stories directly to the web. Graphic memoir is the best descriptor for what I'm doing.
The stars of my stories are my survival instincts–or Internal Demons, as I've started calling them. Driver, Compare, Worrier, Judge and Pleaser. These guys are behind pretty much every decision I've ever made, good and bad, throughout my entire life. (Yes, the inside of my head is a very chaotic place.)
If you'd like to learn a little more about my Demons, I share their full origin story in the About section of my website.
I'll be sharing my observations and progress here, on my website, weekly—and longer stories as I complete them. Share your email address here if you'd like to receive a monthly update of what I've posted that's new in your inbox.
I hope you'll join me on this adventure.