Less Evolved Than We Think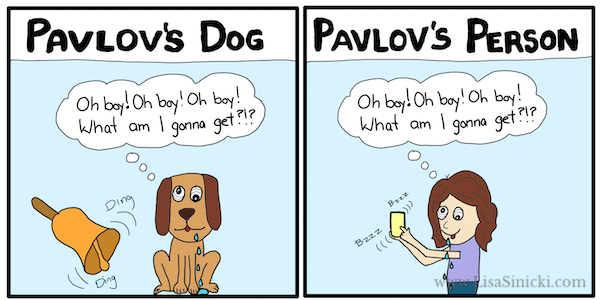 I've been trying to check my email less often lately and it's hard. I'm afraid I'll miss something important or keep someone waiting. I tell myself that by checking email frequently, I'm being responsive and responsible. But perhaps that's not it at all.
Perhaps it's just the way I've been trained.
This is a two-panel comic.