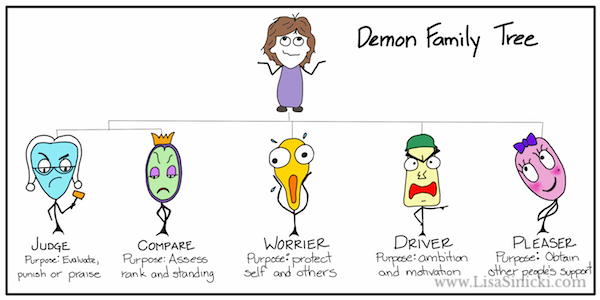 Every one of my Demons has a very important purpose. They are what makes me successful and they are also at the root of most of my angst. The trick is to learn not to react to what they tell me until I've thought through whether they are giving me good advice or getting me upset for no good reason.
That's a skill I continue to work on every day.
Worrier is terrified what will happen when I post my stories. What if people hate them? What if no one even looks at them at all? And what if the Internet Haters post mean things about me online? These are all valid concerns, but I try to push them out of my mind. Because the other alternative is to not write and not post. And that doesn't feel like an option.
I've been obsessed with this idea for months now. It's one of those things I feel like I have to do—and I don't even know why. I don't think I could forgive myself if I don't at least try.